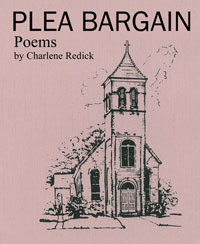 Listening
Plea Bargain, 1988

I called my friend in Manhattan
And I said, I don't think the people in New York listen very well.
My friend, who has listened in the wings,
Who has listened to the sobs of defeat,
To the joyous exhultations of success
Of dozens of dreamers for dozens of years,
Now sits with the telephone
Running haywire across his desk
And listens to London, and Beverly Hills and me.
What? he said.
They don't. They're busy interrupting, getting the next thought ready.
You can't finish a sentence.
It makes it difficult to write for the stage
Or to carry on a telephone conversation, for that matter.Besides, I said,
I don't speak in a rat-tat-tat staccato, where the interruptions fall like a candence
Or with noble austerity, leaving the reader/audience begging for the next word.
I tell a story.
The detail sort of takes you over, you know?
I put all these things in so they will hear, by seeing, what I have to say.
And my friend said,
When you share yourself as a writer
You must say it the very best that you can
And then you must leave it
Up there on the stage, right here on the page,
To reverberate, to resonate,
And, it has to not matter to a certain extent
Whether they hear or not.
When he said this
I knew I had been heard.
Femme Farmers
Goshen Poems, 1998
Grace and Jessie live down the road.
Grace has a frame shop on their property.
Jessie raises horses and follows the rodeo circuit.
They raise gardenias, sunflowers, huge saucer zinnias and pom pom mums
For the Northern flower markets.
Acres of blooms nod in the breeze on their land.
The sunflowers in the early summer rows look like a Van Gogh explosion
The red and purple zinnias into the fall remind me of Renoir and Monet.
The white mums bloom at Christmastime
And look like snowballs that have jumped up from the ground.
The birds that nest on their land are in ecstasy because of the seeds, the seeds!
Grace is an artist.
She dresses in muted soft ensembles
And twists her blond hair up in a knot on her head
With tendrils that fall around her face.
Her eyes crinkle.
Their home—every corner—has their touch—
The long table that Jessie built seats twenty-six.
Oil lanterns flicker at the windows.
Food staples in clear jars are on open shelving.
Books are stacked in all the rooms.
Paintings are on all the walls.
Beautiful Italian hand painted dishes,
They set their table with lovely round wine goblets
That, filled with wine, look like liquid jewels.
And the food! Oh, the food!
Yes!
Grace framed six paintings for me.
"Your pictures are ready," she said.
"I have to wait until I get the money."
"Come and get them. You can pay me when you sell your book.
No one should have to wait for art."
Jessie raises golden retrievers and blue tick hounds.
And talks with all the men about the upcoming quail and dove shoots,
And the foxhunts,
And containing the burgeoning coyote packs.
They roofed the hunting lodge with a new tin roof
Jess was on the roof ahead of all of them, welding her hammer.
And kidding Virgil Adams—
The deacon at First Baptist--until he blushed,
About watching Playboy videos at the hunting lodge
Instead of looking for deer.
Jess flies her plane over the Interstate highway
Searching out the deer herds
And swoops down on them and runs them
Into the next county that has more restrictive hunting ordinances.
No one knows this but Gracie and me.
We laugh at her, because she refuses to have venison in the house.
"Neuter the deer population," she demands.
"Don't just stand there with a rifle and mow them down
When they're rutting at the rye beds we've planted.
That isn't sport.
Shoot them with bows and arrows.
You're on their territory then.
See how many you get without
Your fences and your scopes and your goddamn sensors."
I've watched Gracie turn toward Jessie
With such hunger that it left me weak.
Grace's throat closes—you can see the muscles work--
When she looks up at Jessie,
Who's a fine figure on a horse.
With her small waist and wide hips,
Her wide blue eyes,
Soft black hair in a thick braid down her back,
High voltage smile,
And form-fitting clothes—she's every inch the rodeo queen--
Sitting up there, legs astride that horse,
Her vulva pressed softly against the warm saddle leather.
Whew!
Once Jessie reached down
And bent and kissed Gracie hungrily on the mouth.
Grace reached up and put her arms around Jess
And Jessie lifted her up.
Gracie hung there—crushed against Jessie.
Jess had one arm around Gracie's waist
The other held the bridle and the horse--still.
Jess kissed Grace's throat and the top of her breasts
And her tongue eased on down to Gracie's nipple,
Which was jutting through her thin cotton blouse--
Gracie was wearing a peasant blouse and a wide chambray skirt that day and that's all.
Jessie sucked her nipple gently,
Through the fabric,
Holding Grace aloft like that.
As Gracie--
Face transfixed,
Eyes wild,
Mouth slack--
Moved against that horse,
As if to will herself up and over him and into Jessie.
Jessie lifted her tongue off Gracie's nipple
And kissed her again, softly on the mouth
And then let her down gently
And rode away.
Gracie stood there looking after Jessie,
Straightening her blouse
And pinning up her hair
And kind of out of her mind.

I tell you, I went home that day
And could not get the two of them out of my mind.
I made love to my husband twice that night.
He lay under me in mute surprise,
Mouth open, eyes glued to me and what I was doing to him,
Entranced, lost, grateful.
I moved on him, hard.
And took him again in the morning.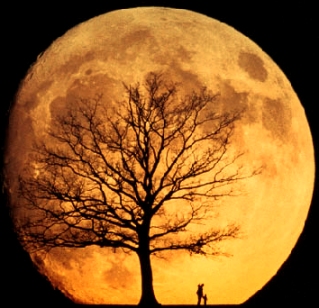 The Love Scar
Afraid of the Dark, 2000

Sometimes we have to let go of someone who helped us get up,
Helped us stay alive,
Breathed for us until we could breathe on our own.
The pain of this letting go is like a cut so primal,
A tracheotomy of sorts,
That it leaves a scar with notes:
This is where love came in
And now love is leaving.
To survive, I must close this gap.
We pull the tissue tight, like a jaws-of-life,
a retractor in reverse,
And stitch up the opening where he entered.
From then on, as we make our way, we feel for the scar--
The ridge underneath the stitches is hard
But brings to vivid mind the tender, life-giving connection he brought
When he plugged in,
The way we gulped his oxygen.
As we wait for the scar to melt into tissue
And leave its thin, silver sliver on the skin,
We explore where he entered, while thinking:
I was almost dead and he saved me.
He lifted me, believed in me, breathed for me, held me up,
Until I could stand on my own.
To honor his faith in me, I must go on.
So we get up
And stumble forward
Often in rote motion with our fingers on the scar.
But we get up and keep going, alone this time.
We get up.
The Ballad of Lady Claire
At This Age, 2009

(Ms. Redick would like to thank George Garrett, poet laureate of Virginia and professor at the University of Virginia Writing Program, for his editorial assistance with this poem. He died in 2006. The loss is considerable. He was an extraordinary writer and a magnificent friend to writers.)
Lady Claire Rutherford is the last of six brothers and sisters all born in the l920's.
She lives at her ancestral home, or rather at the back of the place,
An antebellum, Greek revival mansion called The Plantation at Lady Claire,
In the little community of Lady Claire, Alabama, thirty miles south of Auburn
And down the road from where I live in Beauregard, Alabama.
Lady Claire was named for the house,
Which was named for her great-great-grandmother, Lady Claire Dawson,
When it was built in l850.
An orchard of twenty-nine pecan trees, gnarled and over a hundred and fifty years old,
Graced the land that surrounded the house.
They're gone now, with the exception of the oldest tree,
A huge moss covered matriarch of a standing timber
At the front door and to your left, as you face the house from the road.
The trees were rooted up and slung across the lane that winds up to the house,
On the night of October 4, l995,
When Hurricane Opal came through the state of Alabama at 125 miles-per-hour.
It was a bad night around here for the venerable, the sacred and the frail.
Lady Claire lives in the guest cottage--a three-room bungalow in the back--
And rents out the mansion for parties and dos.
It's fully booked all year long.
She has a house manager, maid, gardener and cook who take care of everything.
The Lady Claire Plantation takes in a lot of money.
It's a favorite pick for wedding receptions,
Political campaign parties, military academy moonlight cotillions,
And any event that needs the whiff of decaying, Southern, landed gentry
To legitimize it.
Of course, with Lady Claire knowing everybody in the state,
Associations with decaying, landed gentry are not hard to come by.
So there's always an overflow of business.
An enthusiastic football fan, Lady Claire supports the Auburn Tigers religiously.
Her first love, however, is the A and B string football teams at Troy State,
Where her daddy, Stonewall Dawson, a professor of Civil War History,
Wore bow ties, linen suits and straw Panamas
And was famous for his lecture on how if General Lee had just listened to James Longstreet,
The blue bellies would have been run all the way back to Washington,
And we would have won the War,
And our way of life today would be the opposite
Of having crap stuffed down our throats
And the courts tied up with redistricting and reparations lawsuits
As has happened since Lyndon Johnson was in office.
Lady Claire took issue with her daddy on history on several occasions,
And often said that he couldn't find his way into the future, if he tried,
But she loved the man,
Just liked she loved those players on the Troy State teams
And bought each one of those boys
A new suit of clothes every year,
And slipped them one hundred-dollar bills at Sunday dinner.
When this was ruled illegal,
She considered it a tragedy and complained to the State legislature.
Being good to those boys was the right thing to do, she said.
They had a lot on them, with the pressure of practices and keeping grades up,
And taking hits to the shoulders, hips, knees and the skull,
And suffering all their lives for bringing honor to the college.
The least she could do was set them up to look their best.
There was a standing ovation in the Statehouse
When she sat down after speaking her mind.
Of course, those ball players were crazy about her
And they came visiting at the plantation on Sunday, after church, for noon dinner.
She always asked them inside to the dining room where she had laid out a full spread —
Fried chicken, baked ham, sweet potatoes, rice and gravy, slice tomatoes, field peas, okra, cornbread, pecan pie and lane cake;
Or had tea lain out in the summer months at the summerhouse by the pool.
Those two hundred pound boys would sit on those antique chairs and take tea—cucumber sandwiches, cheese straws, stuffed cherry tomatoes and lemon bars--
Like they were each the Prince of Wales.
It was a hoot, but wearing those navy blazers and khaki slacks
That Lady Claire bought for them at The Locker Room in Montgomery,
During the dinner hour,
Even in the hot summertime around the pool,
Was a point of honor.
Those boys endured any discomfort whatsoever to keep Lady Claire's acquaintance.
They were not fools; they knew where power rested.
They would have gone to Hell and back for Lady Claire.
Lady Claire cohabits in the plantation cottage with a man named Talmadge Lambert--
The great-grandson of Confederate soldiers on both sides
That died with the Alabama Regiment in the Battle of Gettysburg.
Talmadge is from Mobile and a writer of national renown.
He's written a host of nautical stories that are replete with seaworthy vessels
Captained by salty dog heroes, crusty with time and age,
And accompanied by steel magnolia type female companions
That sail the Gulf of Mexico alongside the hero as he comes face-to-face
With pirate treasure wrecks, dope smugglers, alligator rustlers,
illegal immigrants and blue marlins.
Talmadge and Lady Claire met through Bear Bryant forty years ago,
Up in the VIP lounge at Legion Field in Birmingham,
At the Alabama/Auburn Game,
Shortly after Lady Claire's husband, Wills Rutherford, died in her arms.
Wills was a lumber broker and a known entity at the field trials at Fitzpatrick, near Union Springs.
He trained hunting dogs: black and tans, treeing walkers, red bones and blue tick hounds.
Quail dogs were his specialty—short -haired pointers and English Setters--
And champion quarter horses—fastest things on four feet—
That he bred for working cattle, rodeo roping and steer wresting.
The field trials at Fitzpatrick were Wills' passion.
When his dogs would flush a bird and hold steady to wing and shot,
And the gallery on horseback would halt and witness it,
There was not a prouder man standing later that day at the barbecue buffet.
On the day Wills fell, he died from a heart attack right at climax,
After a steak dinner and half a fifth of Jack Daniels
During a long weekend of loving Lady Claire.
Five thousand people attended his funeral.
When Talmadge's wife, Alyce, died--
Of a stroke, after she and Talmadge returned home to interrupt a burglar.
In their big old house on Spring Hill Avenue in Mobile,
Talmadge shot the man dead, but it was too late for Alyce.
She went down right after Talmadge took the intruder out.
Talmadge grieved terribly for Alyce—she had been his editor for twenty-five years—
But then he sold the house in Spring Hill to some snobs
And moved over to the bay, where he had five acres at Point Clear,
A forty-eight foot Ocean Alexander in the boat slip,
And a primitive three-room trailer set up on concrete blocks on the land.
He then came up to Auburn and renewed his acquaintance with Lady Claire
At a golf tournament at Grand National,
And took her out to the Shakespeare Festival in Montgomery.
To see Fair and Tender Ladies and Lost Highway,
Because Talmadge wanted to see how to adapt original material for the stage,
As his famous novel, Salty Dog, was on the Shakespeare Festival's list to adapt into a play.
They had such a good time, saw so many old friends, and were such a hit,
That the director of Fair and Tender Ladies, at intermission,
Called upon Talmadge and Lady Claire to stand and take a bow.
Talmadge then decided to stay on with Lady Claire
Through the cold months at the plantation cottage.
He worked on his adaptation of his book, and wrote another play.
This new play had a character that resembled Lady Claire,
And the title was The Legend of Lady Claire.
It was a tale about a feisty woman who saves a grieving widower from dementia
By inspiring him to sail the seven seas with her
In search of the seven most beautiful places on earth
that can be reached by nautical navigation.
Talmadge was seventy-three at the time that he began his play; Lady Claire was seventy.
The Legend of Lady Claire was a great hit at the Shakespeare Festival.
That was ten years ago.
Early on the morning of October 4, l995,
Talmadge convinced Lady Claire to drive him down to Point Clear
Even though the skies were black and it was raining brickbats,
And the news said a hurricane was on the way.
Talmadge didn't drive—he was bad off in the vision department--
But this request was not at all unusual.
He and Lady Claire went back and forth between Point Clear and the plantation all the time,
As they usually spent the spring and summer months at Point Clear,
Living in Talmadge's trailer and on his boat,
And then came back up to the plantation
When football season started.
Down at Point Clear, they spent their days fishing, reading, playing cards,
Or motor boating over to Biloxi for gambling,
Or Talmadge, in defiance of all the ecology warnings,
Would water ski on Mobile Bay.
The whole community worried about the two of them,
But they were oblivious to the solicitude they inspired.
They had insurance in the form of a small auxiliary motor on their boat
In case the big motor died.
A stalled engine was the only trouble they expected might befall them.
And they could both swim like dolphins.
We all just kind of hoped for the best and that we wouldn't hear of anything tragic
When it came to Talmadge and Lady Claire.
Hurricane Opal wrought damage to the Florida Panhandle
And the state of Alabama that was considerable: nearly two billion dollars.
Opal rolled off the Gulf and onto land in a storm surge that was a churning banshee,
Howling and taking down almost every living thing in its path for hundreds of miles north
It had rained for days before the storm made landfall,
And the trees, standing in saturated soil,
Just snapped like matchsticks and crashed into the schools, the post offices, the Co-ops
And hundreds of roofs of houses, from the humble to the ostentatious, all the way up the state.
Opal was calamitous, and we grieved for what was lost,
But the lumber brokers and the roofers made out like bandits.
The next morning, here in Beauregard, we all went out to assess the damage.
Only oaks and magnolias were standing.
Pecans, Elms, Sycamore, Sweet Gum—they had all gone down.
At the Lady Claire Plantation, all but one of the twenty-nine pecans had fallen,
But the stately old house was spared.
About mid-morning, LuAnne, who is my neighbor and Lady Claire's only child,
Gets a call from her mother, finally.
Their phone is out down there, Lady Claire says,
But worse than that, she has taken a fall during the storm the night before.
She and Talmadge had been outside tying things down,
And the winds had knocked her to the concrete patio by the trailer.
This morning, the trailer was safe, all right,
But the boat was sitting on high land in fast receding tides,
And Lady Claire thought she had a cracked elbow from the fall.
LuAnne needed to come down there and take her to the doctor,
As she couldn't drive herself over to Mobile or Pensacola.
Because the roads were full of sand, tree limbs, beached boats and power lines
And she was too bad off to steer through conditions like that.
You should go now, Mother, LuAnne said. It'll be nightfall before I can get there, if then.
All the roads are closed. The tides and trees and fallen power lines have paralyzed traffic.
Can't Talmadge get a neighbor to take you?
He's in his cups, Lady Claire rasped,
He's sitting out there right now, in a dazed state of mind, afraid that the boat, that's on high land, has been injured terminally,
This must have been how it was when he shot that thief and Alyce fell over dead.
Well, your arm sounds serious. How bad is it?
I put ice on the damn thing,
And elevated it and gave it a night of rest,
But it's as big as a basketball, sugar,
And I think I'm in a heap of trouble.
Of course, LuAnne went down there right away.
I'll be there. I might have trouble getting through, but just hang on, she said. I'll be there.
She got to Point Clear seven hours after the call, right at nightfall.
And took her mother to the emergency orthopedic clinic at Providence Hospital
It took three hours to cross the bay bridge into Mobile.
Talmadge, still in his boat and in a somber and solemn inebriated state,
Did not recognize the seriousness of the situation.
So LuAnne left him behind.
The doctor—a young surgeon recently out of Emory University Medical School--
While examining Lady Claire, asked her to remove her clothes.
I'm not doing that, she said. I'm here for the restoration of my elbow.
What the hell is wrong with you, asking me to take my clothes off?
Well, your injury has had several hours to set up,
The other doctor, the radiologist, who had come into the room
with a portable x-ray machine, said.
And we want to take a look at your arm, shoulder and elbow, and try to save it,
and anything metal or plastic might interfere.
The radiologist probed the elbow and said to the surgeon, for Lady Clare's benefit,
There's torn cartilage, ripped ligaments and tendons and excessive swelling. See here?
We need to check your general health and vital signs, the young surgeon said.
To determine whether or not you can hold up through surgery.
Surgery? What surgery?
What vital signs?
Your weight, blood sugar, blood pressure, cholesterol, triglycerides,
Whether or not your lungs are clear,
What shape your heart's in,
Any symptoms of diabetes or kidney or liver disorders,
Any infections, any immune disorders,
And your potassium and other profiles.
Pulmonary embolism, you know,
Is a considerable risk in the elderly after surgery.
I'm in fine health.
My lungs are clear.
I never get colds and I don't touch cigarettes.
I eat oatmeal for breakfast,
Cantaloupe and tuna for lunch,
An apple in the afternoon,
Vegetable soup or fish chowder for supper.
I drink four glasses of skim milk and eight glasses of water a day.
I walk three miles every morning and weigh 136 pounds.
My ankles and feet are the size they were as a girl.
I have all my teeth.
I put Vaseline on my hands and feet and socks and gloves on at night.
I rub almond oil into my skin with a little baking soda to refine it, and cover up when I'm outside.
I take Metamucil and cod liver oil every day.
And eat peanuts and raisins if I want a snack.
I don't go anywhere without a hat.
I have one baby aspirin every morning with my orange juice.
And a glass of red wine at dinnertime with my meal.
I've never been a patient in a doctor's office or in a hospital, until now,
Because LuAnne was delivered by a Negro midwife---
Queen Esther Wilkerson--you can look her up, she was a fine help--
She's ninety years old and lives in Beauregard--
And I gave birth to LuAnne at home.
Mrs. Rutherford, the young surgeon said, as gentle as could be,
We need a complete physical before we can operate.
Your elbow is in real bad shape.
Operate?
That's right. You've got a break in your elbow in three places.
Well, I never.
We'll show you, the young radiologist said.
He had been snapping pictures of Lady Claire's arm as they spoke.
We'll be right back with the x-rays.
The doctors left and the nurse came in.
Lady Claire puffed up like a turkey gobbler and didn't make a move to get undressed.
LuAnne stood behind her mother, at the head of the examining table,
Gesturing at the nurse desperately and making sign language.
The nurse opened the chart and said,
Just a few questions, hon.
Lady Claire bristled. She disliked familiarity in servers.
Taking note of this, the nurse said,
When did a doctor last see you, Miss Lady Claire?
I've never seen a doctor. A colored midwife delivered LuAnne.
And how old is LuAnne?
You tell her, Lady Claire said to LuAnne.
Fifty-five, LuAnne said.
How many siblings do you have, Miss Lady Claire?
I had four brothers and one sister.
How many living?
All dead.
Your parents are both dead?
Land, how young do you think I am, for pity's sake?
What medical problems did your siblings have?
I don't recall right off.
Cancer! Cancer! Cancer! LuAnne mouthed at the nurse,
What doctor would you see if you were sick?
Any doc in a box.
LuAnne's eyes rolled.
What medicines do you take?
I don't take medicine. It overtaxes the liver.
Do you have headaches?
I do not.
Indigestion
I do not.
Back aches?
I do not.
Shortness of breath?
I do not.
Knots or tumors?
I do not.
Bleeding from the vagina or rectum?
I do not.
Miss Lady Claire, when did you have your last Pap smear?
Pap Smear? What's the hell is a Pap smear?
Dizziness?
I do not.
Blurred Vision?
I do not.
Frequent urination?
Well everybody has that at my age.
Edema? That's swelling of the extremities
I know what the hell it is. No.
After you drink, sometimes, Mother. Remember? LuAnne said.
I do not!
Lady Claire turned to LuAnne and gave her a look that said she should know better.
How do you deal with trouble?
What do you mean by trouble?
Stress.
Stress?
Deaths, disasters, problems of everyday living?
I go to the dog races at Ebro
Or to the casinos in Biloxi.
At about that time, Talmadge came into the room,
Followed by the surgeon and the radiologist who were returning with the x-rays.
Talmadge went and bent down over Lady Claire.
Lady, you left without me, he whispered mournfully.
I couldn't help it, Bard, she said. I had to see after myself.
Well, they're going to have to operate on your elbow.
He touched her silver hair as though to ward off a blow.
What should I do, Bard?
You won't be able to move your arm from now on, if they don't, pet.
You won't be able to skipper the boat, play blackjack, place bets, swim
Pull me on skis or work in your rose garden.
A bum elbow is an aggravation in general, sweet.
Lady Claire turned to the doctors.
The only way I'm going to agree to this is
I want my bra and underpants and my dress left on.
Promise on your Hippocratic Oath
That you will keep me covered and won't leave me exposed during this event.
Mrs. Rutherford…? the surgeon said.
Lady Claire will do.
Miss Lady Claire, there are risks…
I take all the risks on me. Give me something to write on.
The surgeon handed her a sheet of paper out of her chart.
She wrote, "I take total responsibility for my condition. I relieve the doctors and this hospital from any liability regarding complications with this surgery, on the condition that we proceed with this arrangement immediately, me in full dress."
She signed it and handed the clipboard back.
Now swear, she said to the doctors.
You've got my word, the young surgeon said, nodding in all seriousness.
Five hours later, they brought Lady Claire out of recovery.
Talmadge stood up from his chair as they rolled the gurney into the room,
And went and looked over Lady Claire, like a loyal hound dog would,
Sniffing his mistress for reassurance after a day of absence.
Lady Claire was stoical,
And you had to hand it to her--she had no tubes except a saline IV in her arm.
The blue surgical cap covered her full head of silver hair
And made her blue eyes look even more steely and determined,
Her skin was pink. Her lips were firm over a resolute mouth. Her breathing was good.
She was thirsty. LuAnne gave her some ice chips.
She felt for her clothes
They were all still on her body.
In came the surgeon and the radiologist.
We've got you taken care of, Miss Lady Claire!
The surgeon exclaimed with relief.
Things went mighty fine, the radiologist said.
That elbow should heal nicely.
Lady Claire gave them a look that said, what the hell did they expect?
And did you notice that you're still wearing what you came in with? The radiologist said.
Damn right. Lady Claire said.
Now that elbow will be in that cast for six weeks, the surgeon said.
Then we want to take a look at it.
No need for that. Bard, here, can cut the cast off.
He's right handy with a fishing knife.
LuAnne's eyes rolled.
Won't you need something for pain? The radiologist said
Whiskey and aspirin will do me just fine.
Lady Claire sat up on the gurney and took off the surgical cap
And fumbled with the hospital gown that covered her clothes.
Get me out of this, Bard, she said.
The surgeon removed the IV.
Talmadge helped her with the gown.
He then slipped her sweater over her good arm and buttoned it.
LuAnne found her mother's socks and tennis shoes and brought them to her.
I'm going to send everybody I know to you boys for what ails them, Lady Claire said.
This could have turned into a steam rolling, but we stalled that off, and I'm much obliged.
Doctors could take a note from the example of your bedside manner, young man,
She said to the surgeon.
I don't forget things like that.
The young doctor nodded.
I'm going to put Providence Hospital in my will
And leave you a grubstake for a new orthopedic wing,
Provided you're in charge and you swear on a stack of Bibles that you will allow geriatric patients
As much say in their treatment as you allowed me.
The doctors nodded. Yes ma'am, they said.

Now, I want my discharge.
I'm not going to lay up here, racking up charges.
It's bad for my health.
I might get pneumonia,
Or one of those other viruses that go around hospitals
Like childbed fever or the bubonic plague and kill people, before ya'll started washing your hands.
No offense.
Yes, ma'am, the doctors said.
The nurse came in. The doctors moved to the side of the gurney.
Talmadge was kneeling at Lady Claire's feet, tying her shoes.
He finished and stood up but continued standing over Lady Claire.
Now, Miss Lady Claire, the nurse said, you'll have two weeks in rehab.
No, damn it, I won't.
To increase your range of motion?
The nurse looked around at the doctors as Lady Claire turned back to them.
Look here, have you done all you can do for me? Lady Claire said.
We think so.
Then I'll be going.
The surgeon glanced at the radiologist.
What about pain, Miss Lady Claire, the surgeon said.
It can be considerable at night from the swelling of surgical wounds,
Especially the first three days.
Pain is a fact of life, but the body heals itself, Lady Claire said
If it gets so bad I can't stand it, I'll call you.
The two young doctors nodded.
Talmadge took a hold of Lady Claire's good arm
And helped her off the gurney.
Steady, he said as he held her around the waist.
Just a minute, she said as she straightened her clothes and her hair with her good hand.
Don't you want a wheel chair, hon, the nurse begged?
Not on your life, said Lady Claire.
Ready, pet?
Am I driving?
You know you have to, sweet. I barely got by the roadblocks.
Let me drive you, Mother. LuAnne said.
How can you drive across the bay with your arm in a sling?
Lady Claire ignored LuAnne and looked ahead to where she would be walking
As though she were checking out her first slope on a downhill ski weekend.
Ready Freddie, she said, and she took Talmadge's arm with her good arm.
Let's abscond to the car, Talmadge said.
They started out of the room, and I'm telling you we were all holding our breath.
It was five o'clock in the morning.
We were worried about Talmadge's competence and Lady Claire taking a spill,
But Talmadge had sobered up and he had things pretty well in hand.
Lady Claire took a few steps and we heard her say:
Did you drive all the way over the bay, Bard?
What else could I do? You left me.
A few more steps, and we're all following close behind, and she says,
You can't see for shit, you old coot. You're a damn fool.
He pressed her good arm in his arm close against his side. A fool for you.
I don't know why I make over you like I do, she murmured.
The feeling's mutual, Talmadge said.
We're out in the hall at this point, almost to the elevator, and Lady Claire turns to LuAnne.
Go on back home, sugar. This is just a practice run.
It's not my end time. I got a reprieve.
But when I go, you get these boys here to help me exit.
I want a morphine drip and I don't want to linger more than three days.
Write that down and witness it.
LuAnne looked over at the doctors and shrugged,
But you could tell from all of them that whatever Lady Claire wanted,
That was the way it was going to be.
It was then that I realized that LuAnne had held off telling her mother
That twenty-eight of her beloved hundred-and-fifty-year-old pecan trees were gone.
I know why she did it.
It would have killed Lady Claire.
The elevator opened and the nurse held the doors.
Lady Claire tightened her grip on Talmadge.
They stepped into the elevator.
LuAnne, the nurse and I got in and moved to the back.
Lady Clare turned around which brought her face to face with the doctors.
She was holding on tight to Talmadge and she smiled a blazing smile
Like a young girl would who was allowed back on the dance floor after a prejudicial banishment,
And inflamed over the injustice of being sidelined,
Was now determined not to miss a dance.
Lady Claire bent her leg just a little bit, and dipped her bandaged arm slightly,
As though curtsying at the beginning of a Virginia Reel.
Thank you, kindly, she said.
Talmadge, holding steady, pushed the lobby button, tipped his straw panama and nodded
As the elevator doors began to close
Much obliged for seeing after Lady.
Good day.